The 2023 Subaru Love Promise Community Commitment Award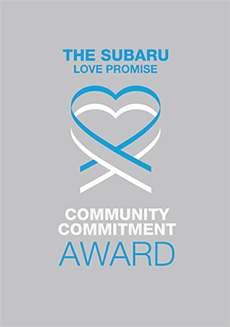 We've been nationally recognized for our dedication to our community and the Subaru Love Promise.
We're honored to receive the 2023 Subaru Love Promise Community Commitment Award. This award nationally recognizes Subaru retailers who are making the world a better place while demonstrating an outstanding commitment to supporting passions and causes in local communities. These efforts are focused in important areas such as the environment, community, health, education, and pets.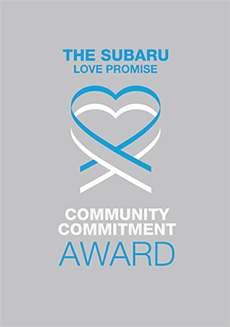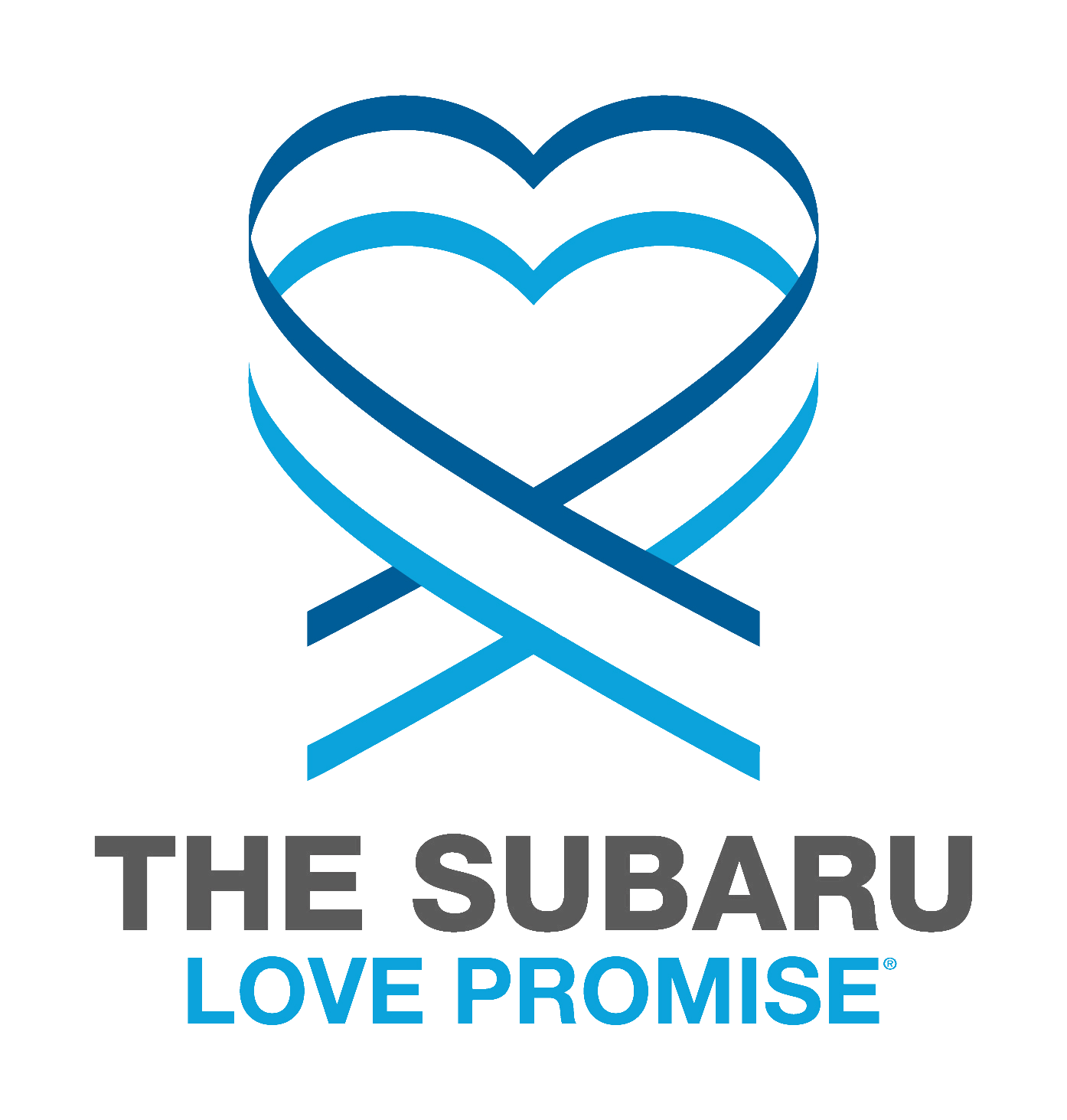 What is the Subaru Love Promise?
Subaru and our retailers believe in making the world a better place and the Subaru Love Promise is our vision of respecting all people. This is our commitment to show love and respect to our customers and to work to make a positive impact in the world.
How is Profile Subaru dedicated locally to the Love Promise?
Our Love Promise can be seen in various partnerships with local charities and non-profits. We're grateful for the opportunity, not only to be a part of our community, but to serve it as well.
Conway Area Humane Society
Mount Washington Observatory
A. Crosby Kennett Middle School, Autism Society of Maine
Kennett High School Project Graduation, Mount Washington Skating Club
Jen's Friends Cancer Foundation
Love Promise Stories from Profile Subaru
Subaru and Profile Subaru believe in making a positive impact on the communities in which we live and work. We uphold that belief through our Love Promise Community Commitment. Every month, we select inspiring stories from customers and partners from around our area who strive to support our collective commitment and feature them here
Profile Loves to Help - Jennifer P
The team at Profile Subaru has been extremely generous. The Team at Profile has donated over 500 pairs of socks to us the assist those less fortunate. We could not ask for a better retailer to have in town. Thank you for all you do.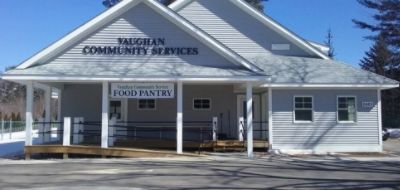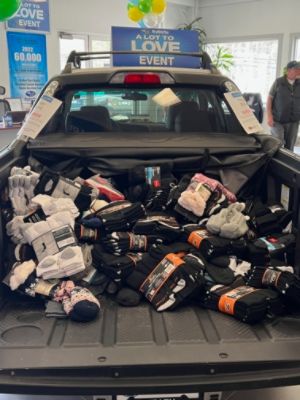 ---
Profile Subaru Loves to Care! - SHALYN B
Profile Subaru made the car shopping experience easy and efficient. Jim and Dave did an excellent job walking me through the process, answering any and all questions and making sure I was comfortable the whole time. I couldn't have asked for anything more. They are extremely committed to the "Subaru Love." My roommate and I both picked up new cars on the same day. We are both Registered Nurses working very hard every day in the health care field. As you know, through the pandemic our jobs were made more challenging and stressful. When we showed up to get our new cars the team at Profile greeted us with gifts of Nursing support pins, key rings with inspirational health car quotes. This just made us feel the "Subaru Love." Then just a week ago I received a package in the mail from Profile, it was this cool Subaru Loves to Care® shirt and had to let you know that the Profile Crew is Awesome. Since buying my new car I have moved out of the New England area, but I will go back and buy my next Subaru from Profile. Best Car, Great Price, Awesome customer relations. Profile Subaru Loves Nurses! Nurses Love Profile Subaru too!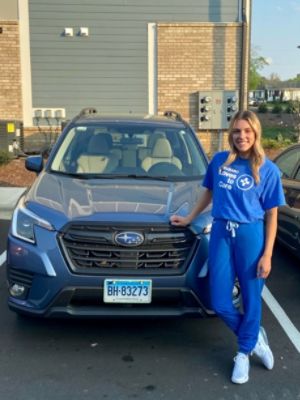 ---
Adoption Event Saves Lives - Elizabeth L
For the third year in a row, with the help of our Subaru Retail partner Profile Subaru we were able to adopt out nine dogs at our Subaru Loves Pets adoption event. Profile Subaru has graciously opened their arms and their showroom to our shelter to help find homes for deserving puppies. The puppies that we brought to this year's and previous years' events have been rescued in Texas. In the north east we are lucky to not have the same overpopulation issues that a lot of shelters experience in the south. This gives us the ability to work with rescue transporters to get highly adoptable dogs out of the south and off of the euthanasia list. Over the last three years Profile Subaru has helped us find homes for 29 puppies through our Subaru Loves Pets adoption event. Our contact at Profile Subaru, Jim Curran, even adopted a puppy from this year's event. Everyone at Profile Subaru is extremely helpful and we always look forward to our adoptions event every year!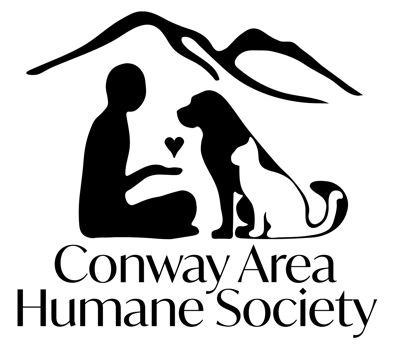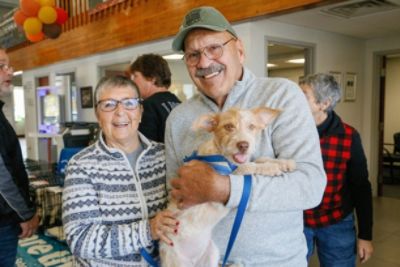 ---
Profile Loves Learning - Jim C
This year Profile Subaru chose to partner with Kingswood Middle School for Subaru Loves Learning. Dale stopped by this week to drop off the bus with messages of inspiration that customers of the dealership filled out. The school has broken up the donation to the different groups to use the money. A big thank you to Profile Subaru for all your support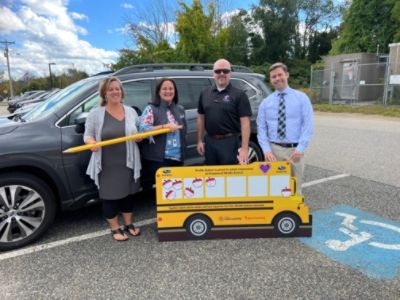 ---
Fun With Trash Clean up! Who would have thought? - Casey C
What an awesome show of community service. Profile Subaru organized a cleanup day to promote Subaru loves the earth, I felt moved to sign up myself and my partner. We showed up just before 9 am they had all the necessary safety and clean up equipment ready to go with some fresh local pastries (yummy) they took a few minutes to let us know about some safety precautions related to sharp needles and or drug paraphernalia. About 25- 30 people showed up we went to designated areas of town, Collected over 900lbs. of roadside debris. Went back to the dealership enjoyed some pizza and refreshments and went on our merry way. Not only did I feel we were doing our part to save this protect and beautify Valley we live in, but I was also able to meet some new Subaru friends. Can't wait until the next event they have
---
Profile Subaru Food Drive - Susan F
Dear Profile Subaru I write to express our appreciation for your recent Food Drive to benefit Life Ministries Food Pantry (LMFP) during the months of January and February. As you may know, we rely heavily on the kindness and generosity of others in our communities to make the Food Pantry a viable service for the Lakes Region. LMFP is a collaboration that involves 9 local churches and serves individuals from 25 local towns. We have continued to serve these communities during the pandemic, pivoting to a drive-through process to ensure continued service that is safe for our clients and volunteers alike. Each year we distribute approximately 200,000 meal equivalents to about 400 households including homeless. We make a special effort at the holidays to provide ham or turkey dinners with all the trimmings. The need is great and especially so during the pandemic. We would be unable to meet the needs of those who are food insecure without the support of the extended community. We are grateful for the outreach from Profile Subaru in Conway and the donation of food items collected from your customers and staff to assist us in meeting these needs. It was a pleasure to meet you on that snowy day earlier this winter along with the other groups present who were also beneficiaries of your generosity. Our communities benefit tremendously from companies such as Profile Subaru who do what they can to support non-profit and volunteer groups. Together we create strong safety nets for those in times of need. Thank you for all you do. With Gratitude, Susan Fuller, Coordinator Life Ministries Food Pantry, Wolfeboro, NH lifeministriesfoodpantry@gmail.com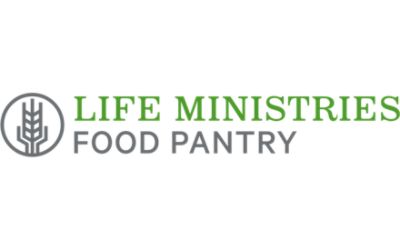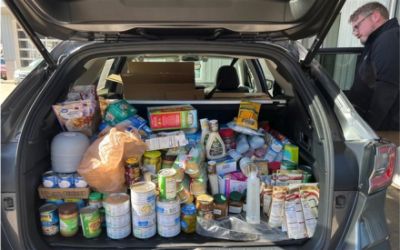 ---
Successful Clothing Drive - Amy N
🔖 Many thanks to Profile Subaru of Conway for their new clothing drive. We will have awesome clothing for people to shop for when we reopen the thrift shop next month!! 👔🧥👗And of course, thank you Bob for picking it all up❣️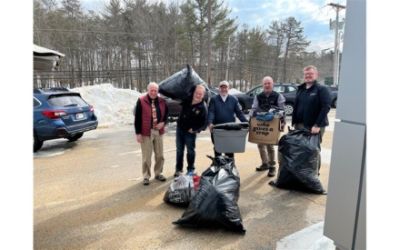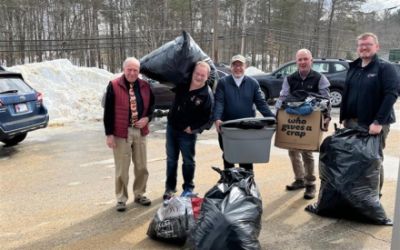 ---
Profile Subaru Elves - Elf C
Dear Annie, Thanks to you and your colleagues, nine children will enjoy a fantastic Christmas. As we watched you bring in bag after bag of gifts we couldn't help but be amazed by the generosity of the Profile Subaru Elves. It is people like you that make the valley such a wonderful place to work, live and play! May you all enjoy a happy and healthy Holiday! The Angel and Elves Team Profile Subaru in Conway "raced" on down to Elf Headquarters with gifts for multiple children they sponsored! They are really "driven" to help the community's youth and surely are "exhausted" after all that shopping! Thank you to their team!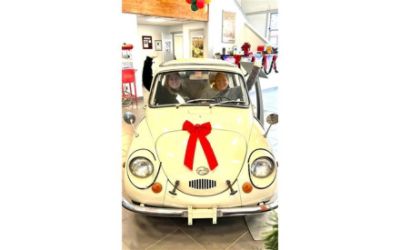 ---
Daisy Adopted! - Elizabeth L
Daisy was here for 161 days before she got adopted! She came to us on May, 20, 2021 from Lubbock, TX and was constantly overlooked. We think much of it has to do with her breed and selectiveness with certain dogs. While with us, Daisy went through bouts of stress colitis because of how stressed out she was in this setting. Our building is very much set up for short term stays and we tend to average around 2 weeks here in New England. When Profile Subaru reached out and asked to partner with us for Subaru Loves Pets, we had no idea Daisy would end up finding her forever home before the adoption event! Our staff immediately went to work to assess every adoptable dog and puppy for the in-person adoption day. We started promoting Subaru Loves Pets as well as our longer term residents (knowing she may not be a good fit for the adoption day). We used this partnership as an opportunity to take our dogs out on the town while promoting the event! That's when Daisy met her match! She was taken on her very first k9 adventure and got the happiest ending! She will now live as an only dog and is extremely spoiled in her new home! While we miss sweet Daisy, we are so happy to see her thrive with her new family! Puppies and kittens are easy to adopt out. Dogs like Daisy are wonderful and in most cases, easier to live with but they get overlooked for being older and larger than the small breeds and young pups. We will always help any animal in need, regardless of age, breed, history, or size. Elizabeth Lord Event Director Conway Area Humane Society PH: 603.447.5955 Ex. 3 www.conwayhumane.org
---
Subaru definitely loves pets and loves to help! - Melody N
Subaru definitely loves pets and loves to help! Little Angels Service Dogs' Dee Dee and her trainer Megan Jeske enjoyed their recent visit with Conway Area Humane Society who were adopting out pets at Profile Subaru. We were able to show what our service dogs do to help persons with disabilities and provide information about our volunteer puppy fostering opportunities.Thank you Profile Subaru for hosting Little Angels Service Dogs, and thank you Subaru of New England for your support through #SNELovesPets. Melody N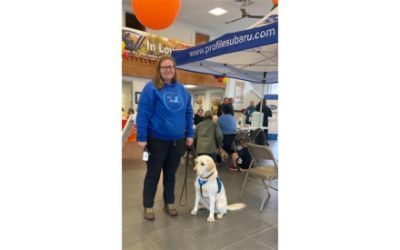 ---