THIS YEAR'S SHARE THE LOVE CHECK PRESENTATION TO JEN'S FRIENDS CANCER FOUNDATION: OVER $55,000 IN THE LAST 4 YEARS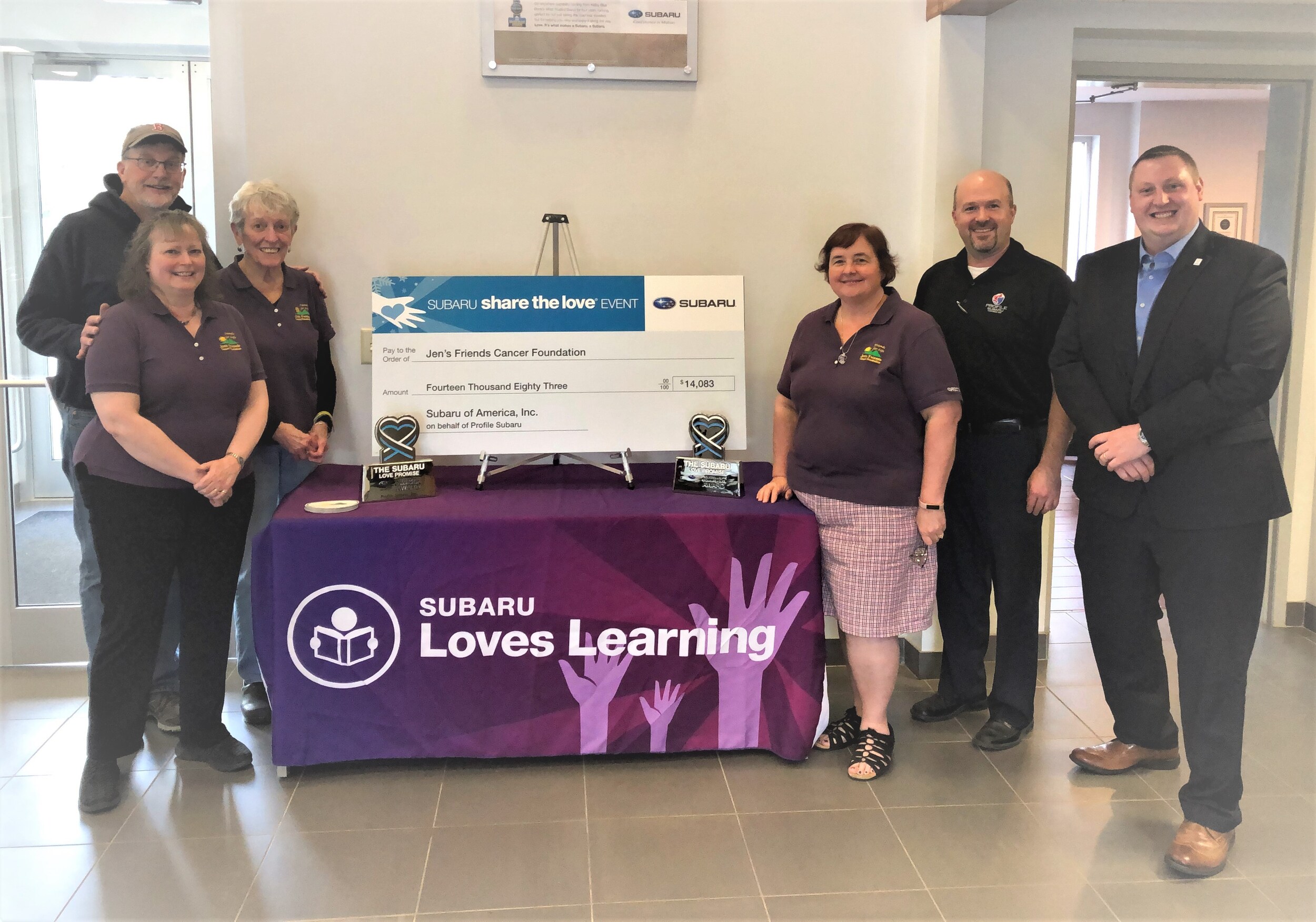 Mission Statement
It is the mission of Jen's Friends Cancer Foundation (JFCF) to maintain the quality of life, to promote healing, and to empower clients and families to be active participants in their fight against cancer. JFCF provides financial support, assesses the need for community-based support or resources, and assists clients and families in obtaining services and support to maximize their ability to overcome cancer.
Philosophy
In accomplishing our mission, we are guided by the following principles and beliefs:
    JFCF recognizes that all persons diagnosed with cancer may be empowered to maintain a sense of normalcy and focus on healing. JFCF seeks to achieve this by providing financial and human resources to assist clients and families in battling cancer.
    JFCF is committed to raising and disbursing funds that are used for direct client-based needs and costs.
    JFCF strives to promote and foster partnerships by working with other community-based groups to achieve a common goal. JFCF is an active participant in community events and promotions in order to build awareness of its purpose and mission.
    JFCF focuses on strategic planning and innovative management in order to maintain and increase its position in the community.
Jen's Friends Cancer Foundation is operated entirely by volunteers. We are a registered not-for-profit organization in the State of New Hampshire with federal 501(c)(3) status. All donations to Jen's Friends are tax deductible.