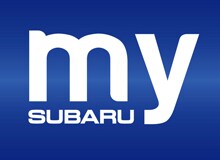 There's never been a better time to activate your
FREE
MySubaru site. Go to
MySubaru.com
and "Create an Account" to enjoy the benefits of a customized MySubaru site. Enter your name, email, password, and zip code to create a profile. Use this to manage your vehicle's service records, get personalized updates, and even upload your own photos.
Never Stop Exploring.
Learn more about the unique features of MySubaru. Get the latest news, maintenance reminders, invitations to special owner events, and access to money-saving coupons.
Subaru owners can use MySubaru to keep track of their vehicle's service records. Your information will be together in one place, accessible even when you're away from home.
How Does It Work?
Manage Your Vehicle
Access resources specific to your Subaru. Search your Owner's Manual, get connected by Bluetooth, iPod Interface, and Navigation System, get help if you've lost your keys and more.
Owner Programs & Services
Being part of the Subaru family may save you money on insurance and on your next Subaru. You'll be able to check out the current options.
Get Connected
Subaru owners are a unique bunch, but they tend to have one thing in common: they live life to the fullest. You can also read owner stories and share your own. And you'll be able to subscribe to publications written for Subaru owners.
It's easy to join MySubaru - have your VIN ready and go to
MySubaru.com
to create your account.